Terminal
Reduce Your Dwell Time
Dwell is reduced by minimizing work events, enhancing capacity management, and increased system asset utilization.
Effectively manage current and planned rail equipment inventory of the terminal including intermodal and auto ramp.
Automatically utilize Block/Track Assignment data for Hump and Switch operations by associating specific tracks with the yard blocks which they are assembled on.
Dynamically develop yarding plans for inbound trains and utilize terminal process templates to define the standard work associated with train management activities.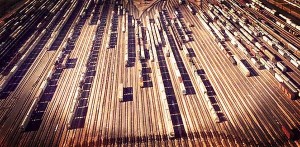 © Copyright 2015- PS Technology | All Rights Reserved