Rushi Patel
Chief Executive Officer
Rushi has a strong business background in consulting, strategy, supply chain, finance, and technology which will complement and strengthen the PST leadership team as they navigate our continuing growth, customer service, and support. Rushi has spent several years at Union Pacific. During that time, his team has been instrumental in creating, governing, communicating, and enabling the Digital Transformation that is driving many of the current initiatives in Union Pacific Tech. He is looking forward to helping advocate for PST's customers who are also experiencing similar demands and transformations.
---

Justin Snyder
Senior Vice President – Product Development
Justin has two decades of experience in information technology in the transportation sector.  Many of those years were spent on the development, implementation, and support of ERP systems for HR, Payroll, Timekeeping, Finance, Procurement, and Asset Management.  Prior to joining PST, Justin led multiple development teams on large-scale projects and implementations for Union Pacific Railroad. In order to solve business problems and gain significant operational efficiencies, Justin and his teams consistently focused on using cutting technologies to maximize long-term ROI.
---

Abhi Bhan
Senior Vice President – Marketing and Sales
Abhi Bhan, the new SVP of Sales and Marketing, has an extensive background matching customers with critical systems appropriate to their businesses. Bhan has deep technology solution experience in both domestic and international markets that spans digital transformation, business process services, infrastructure, and managed services, enterprise applications services, and big data and analytics.
---

Jeff Huntington
Vice President – Product Development
Jeff has over 20 years of experience leading and building high-performing application development organizations in the transportation and financial industries.  His experience in guiding development efforts and supporting systems for yard automation, intermodal operations, safety, and crew systems has resulted in noticeable improvements on all projects he's worked on.  Prior to joining PST, Jeff spearheaded development teams implementing enterprise systems at Union Pacific.  Jeff's focus is on utilizing process improvements and technology solutions to solve complex business and logistics problems.
---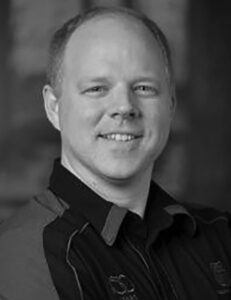 Josh Ford
Vice President – Product Development
Josh is an APICS Certified Supply Chain Professional (CSCP) and Certified in Production & Inventory Management(CPIM) and has served on the Midlands Chapter Board of Directors. Ford's experience ranges from food production to semiconductor manufacturing, as well as 15 years at Union Pacific Railroad in Supply Chain & Information Technology. He's managed heavily customized SAP implementation projects in asset management and procure-2-pay as well as led teams providing application development and support to Engineering, Supply-chain, Finance, and Human Resources.
---

Prasanna Rajendran
Vice President – Product Management
Prasanna is a customer-focused Technology Product Leader who strives to deliver 10x results through innovative thinking, actionable solutions, and fun while empowering people to do their best. He is a proven strategic information technology leader with success in designing, building, and delivering advanced products and innovative solutions in retail. Prasanna has also successfully led tech product strategy at Walmart for several key initiatives and overall international Sam's club and was directly responsible for developing and driving the product roadmaps.
---