Seismic Shift in Rail – Recorded Webinar for Progressive Railroading Magazine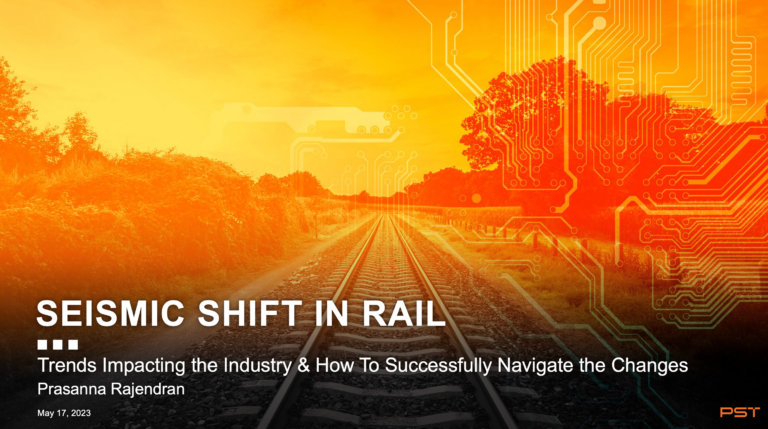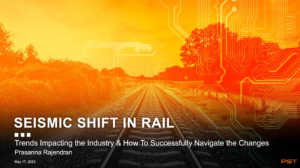 This was a webinar for Progressive Railroading Magazine by PST VP of Product, Prasanna Rajendran. Prasanna discusses trends impacting the rail industry and how to navigate them successfully.
Prasanna comes from a non-rail industry but sees many parallels in how retail handled tremendous change and suggest ways that the rail industry can not only survive the post-pandemic era of supply chain issues, but grow and thrive.
The learning objectives for this 30-minute presentation were:
Learn why railroads are improving 3PL and carrier operations.
Discover the gold mine of process improvement that tech enables.
Hear what parallels from a "retail" approach means to rail operations.
See the full 30-minute webinar including Q&A at this link: https://vimeo.com/828454166